How does one get your child to eat more fruits and vegetables, especially plenty of those magic superfoods?
I've blended, smashed, made smoothies and lost stay over countless creative dishes during the years in attempts to urge more purple and green inside my child. The foremost 'accepted' trick, by far, was child-friendly smoothies and ice lollies which function as a fast on-the-go breakfast for teens, a treat for nephews on a hot day and tick all those superfoods and 5-A-Day boxes.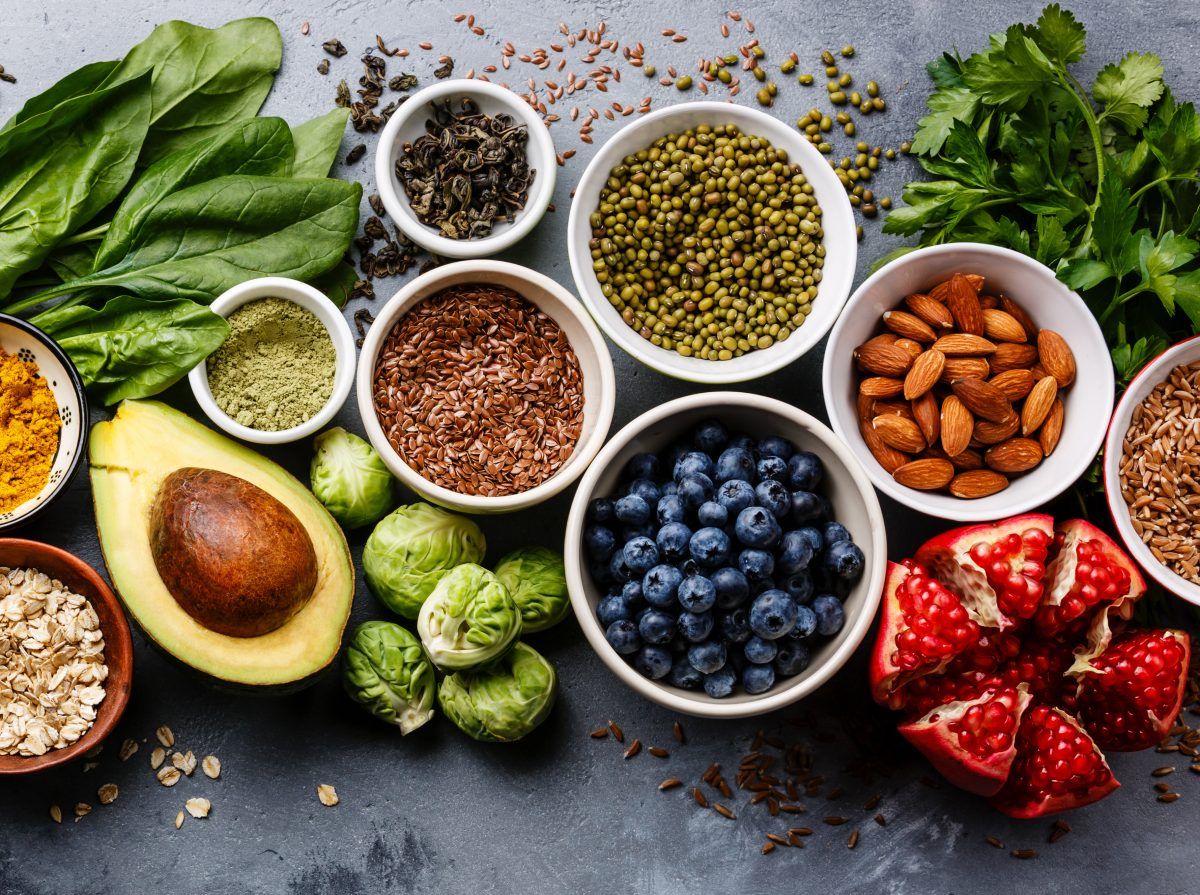 What Exactly Are Superfoods? 
Superfoods are foods that haven't been refined, processed or preserved and are very near their original source. they're mostly plant-based but also include some fish and dairy. Superfoods are nutritional, providing child's bodies with essential components to keep them healthy, such as fats, vitamins, minerals, lean protein and iron and minerals. Thus the term "Superfoods' ' was born as a bunch of nutritionally packed foods all of which benefit your child's health, contribute to the development of proper brain function and a powerful system focused on a healthy lifestyle. Blueberries, salmon, kale and acai are just some samples of foods that have garnered the "Superfood" label. 
However, there are no set criteria for determining what's and what's not a superfood as they don't have their own specific food group. As children have different dietary needs than adults, we'd like to maximize their nutritional intake with child-friendly superfoods, best served right within the morning to fuel them through the day. Here are our top picks to show your children into superfood super heroes!
Berries
When it involves one of the healthiest foods available on this planet, berries are right there at the top of the list. The healthiest berries are packed with antioxidants that are essential for reinforcing your immunity and good vision, among many other benefits. The blue and blackberries definitely top the charts when it comes to being superfoods and together with their red and pink sisters, all of them make great smoothies. Buying berries in Singapore is often tricky and can come with quite a high price tag so explore the frozen options. Berries don't lose their superpowers after they are frozen and stored easily, able to be used at the drop of a child's superman cape!
Acai Berries
Aronia Berries
Blueberries
Blackberries
Raspberries
Black Elderberries
Cranberries
Lingonberries 
Maqui Berries
Goji berries
Strawberries

Superfruits
Everyone knows fruits are good for you, but some fruits are much more beneficial than others. Our A-list is below with links attached to test out their individual health benefits. Thankfully avocado is on this list and could be a firm superfood favorite in my house within the sort of guacamole, smashed on toast or sliced in a salad. This green fruit is loaded with a good range of nutrients and antioxidants that are beneficial to everything from your eyes, your heart and your skin.
Acerola Cherries
Avocado
Blood Oranges
Camu-Camu Fruit
Dragon Fruit
Mandarin Oranges
Mangosteen Fruit
Manzano Bananas
Passion Fruit
Pomegranate Fruit
Prunes
Purple Grapes
Queen Garnet Plum
Rambutan Fruit


Seeds, Nuts & Pulses
Seeds and nuts can sometimes be high on the caloric in-take charts, something most children shouldn't even consider, but they are one of the most concentrated natural sources of minerals and vitamins. Especially the heart-healthy Omega-3 fatty acids. It's easier to filter these foods into a diet hidden inside smoothies, oatmeal, porridge or other meals. 
Almonds
Walnuts
Pumpkin seeds
Sunflower seeds
Pine nuts
Chia seeds
Flax seeds
Lentils
Chickpeas
Baked beans
Edamame beans

Wild Salmon
Wild salmon really is one of the most incredible sources of protein for building strong bones and packing in those omega-3 fatty acids which are so important for overall bone health. It's also a great source of vitamin D, something that is essential for children to receive proper calcium absorption to improve and maintain bone strength, serve a salmon salad and your children get a double boost! 
A serving of salmon, eggs and smashed avocado for breakfast serves such a superfood punch it can keep children going right through until lunchtime without the need for sugary snacks in between.

Dark Chocolate
Dark chocolate is the healthier way to consume the world's favorite sweet treat. It's made from raw cacao that has been farmed for centuries and has many health benefits. It contains large amounts of magnesium, lipids, and even antioxidants, proven to combat health conditions from depression to cardiovascular problems. That doesn't mean that your children should be eating it by the bucket load, a few squares here and there are the optimum amount for them to intake. It's a wonderful addition to a bowl of fruit or a smoothie.