Singapore is a vibrant and dynamic city with a multitude of activities available for people of all ages, and where your kids are concerned, there are always opportunities for them to learn while they are having fun. 
When you manage to get the fine balance between education and fun, you are stimulating your child's abilities while allowing them the maximum ability to retain information, while they also assess where their interests lie as they grow. 
Let's be clear, educational activities don't mean going to a museum and just walking around, they need to have a level of energy that's engaging to make them worthwhile. That is the key to making them as beneficial as possible. 
Whether your child is interested in art, animals, sports or science, there's something available in Singapore and it's a great supplement to their preschool learning. They can learn about the solar system, anatomy, expression, or just keep fit, it's all going to support them on the journey to 'big' school. 
Another benefit of doing educational activities outside of preschool is to get your child used to not always plumping for video games, movies or applications and their main hobby. While there can be some educational elements to those options, there is a lack of interaction or social engagement, something that is of paramount importance for their development going forward. 
Let's take a look at the best education activity days out in Singapore:
Trick Eye Museum
 Trick Eye Museum, the internationally renowned optical illusion art museum from Korea, is Singapore's First 3D+AR Museum. 'Trickeye' means trick of the eye, which is a form of artwork that involves turning a 2D painting into a 3D image through the use of optical illusions. 
The museum features paintings on walls, ceilings and floors and gives you a fully immersive experience of feeling completely within the artworks. 
Visitors are highly encouraged to step inside the artworks and create their own spins on them through the medium of photography. It's an opportunity for you and your kids to get creative and stimulate your artistic side. It's incredibly fun and the photographs make incredible memories!
For more information:
https://trickeye.com/singapore/
KEPPEL Center
Keppel Centre for Art Education is a dynamic space where art inspires new ways of learning. Come experience immersive spaces that encourage imagination, creativity and self-led exploration. The Centre also provides a lively line-up of programmes for youth, children and families all year round.
The main premise of the centre is to provide incredible world-class interactive learning experiences that aid your child in developing their senses in everything from social interaction to educational knowledge and their exhibits are created using solid scientific research. 
There's everything from art studio spaces, interactive playscapes and even a story corner for your child to enjoy while you support their learning and even meet other parents in the process. It's a truly wonderful educational experience that you can visit time and time again. 
For more information:
https://www.nationalgallery.sg/gallerykids/keppelcentre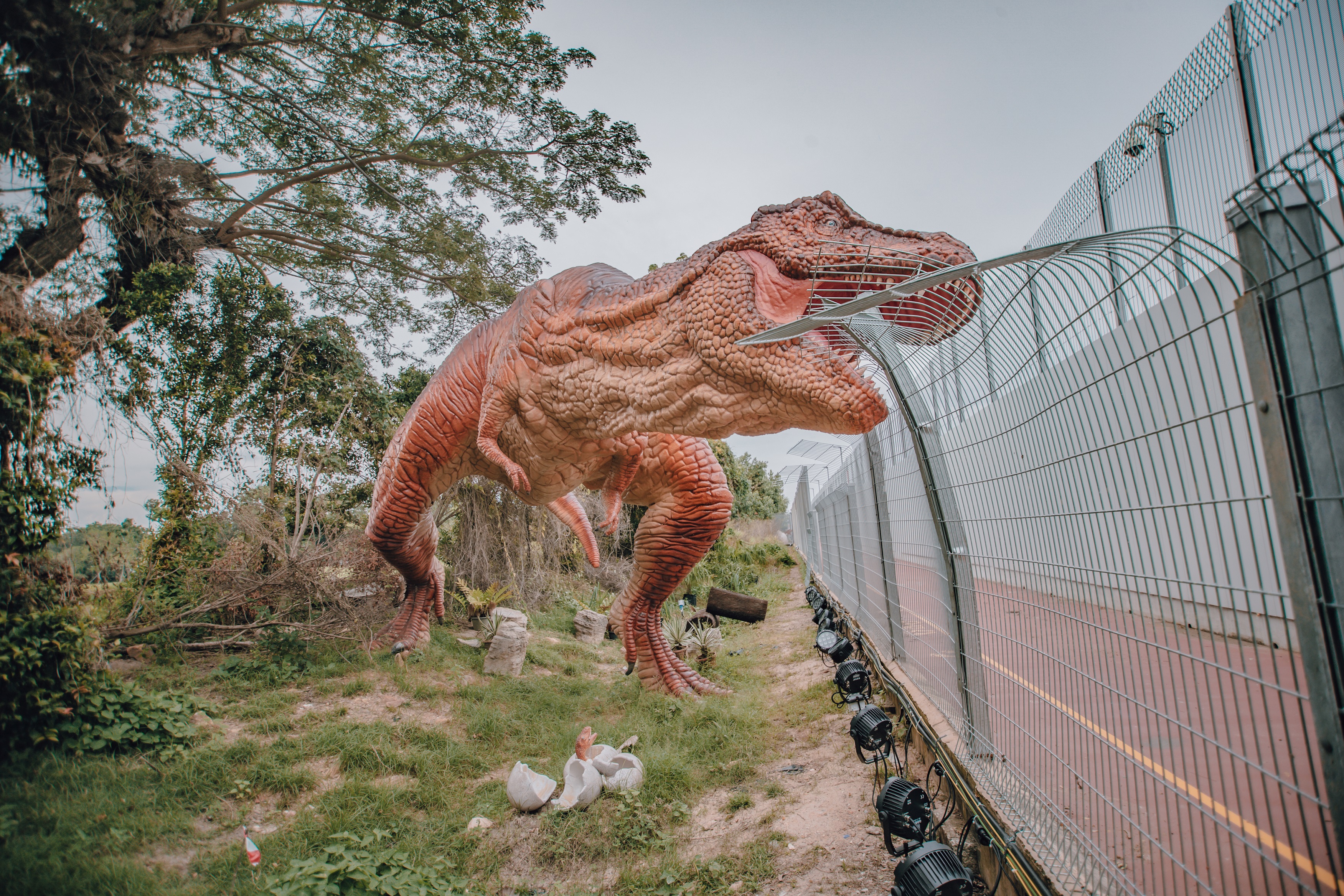 Changi Jurassic Mile
ROAR!! Here's an educational activity that's both fun and FREE! Changi Jurassic Mile is Singapore's newest and largest permanent outdoor display of life-sized dinosaurs. There are more than 20 different prehistoric animals from an incredible nine species that stretch for over a kilometer of cycling and jogging paths. 
Sink your teeth into carnivorous and herbivorous species, defensive dinosaurs, as well as those that fly. The tallest dinosaur stands at a whopping 5 meters high! 
From a HUGE Tyrannosaurus Rex to gigantic dinosaur eggs, you and your kids will be wowed by the realistic dinosaur exhibits, making it a perfect outdoor weekend destination, especially for children that LOVE dinosaurs! 
For more information:
changiairport.com/en/discover/changi-airport-connector/jurassic-mile.html
Nature Playgarden at Hortpark
Beautifully covered in greenery and accompanied by the sounds of nature, the Nature Playgarden at HortPark was created for preschoolers to encourage them and their parents to commit to spending more time outdoors. It's a wonderful space for children to learn about the natural world around them as their imagination runs wild with nine amazing play features! 
One of the key activities, the Building Huts, is for children to work together to build houses and castles using natural materials such as timber cookies, wooden poles and tools provided at the Tool Board next to The Building Huts. 
That's just one of the amazing activities available. You and your children can also enjoy, The Singing Seeds, The Magical Woods, The Stream, The Kitchen, The Big Fig Adventure, The Log Valley, The Secret Den. It's a perfect day outdoors while still learning!
For more information: 
https://www.nparks.gov.sg/gardens-parks-and-nature/parks-and-nature-reserves/hortpark/nature-playgarden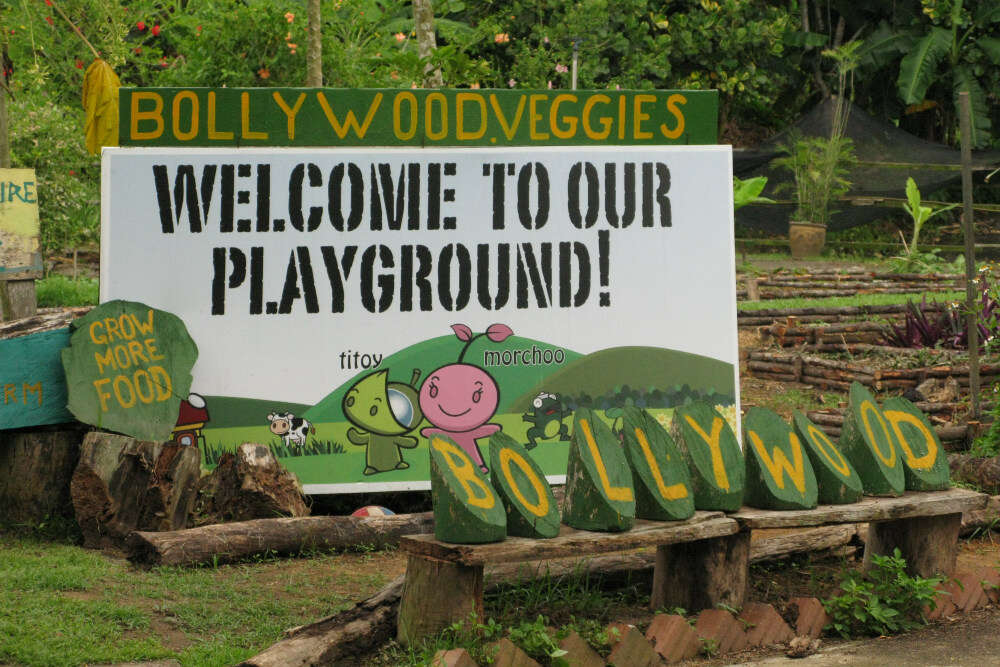 Bollywood Veggies
Take your kids to Bollywood Farm and enjoy a special tour organized by Bollywood Veggies. This is Singapore's premier opportunity to get your kids to open their senses to all the things that a plant and vegetable farm has to offer. They will be stimulated by the touch, smell and taste of the most incredible organic herbs, spices, fruits and vegetables grown on the farm!
Bollywood Farm is Singapore's largest Banana plantation and the farm grows over 20 different types or delicious bananas in-house. If there's one thing that you try on the tour, it definitely needs to be this! They have a beautiful creamy texture and natural sweetness, simply unique!
After a wonderful tour, there's also a chance to head over to the Poison Ivy Bistro. The bistro features farm-to-table local and fusion dishes and provides air conditioning; a haven from the scorching Singapore summer weather outside.
For more information:
https://bollywoodveggies.com.sg/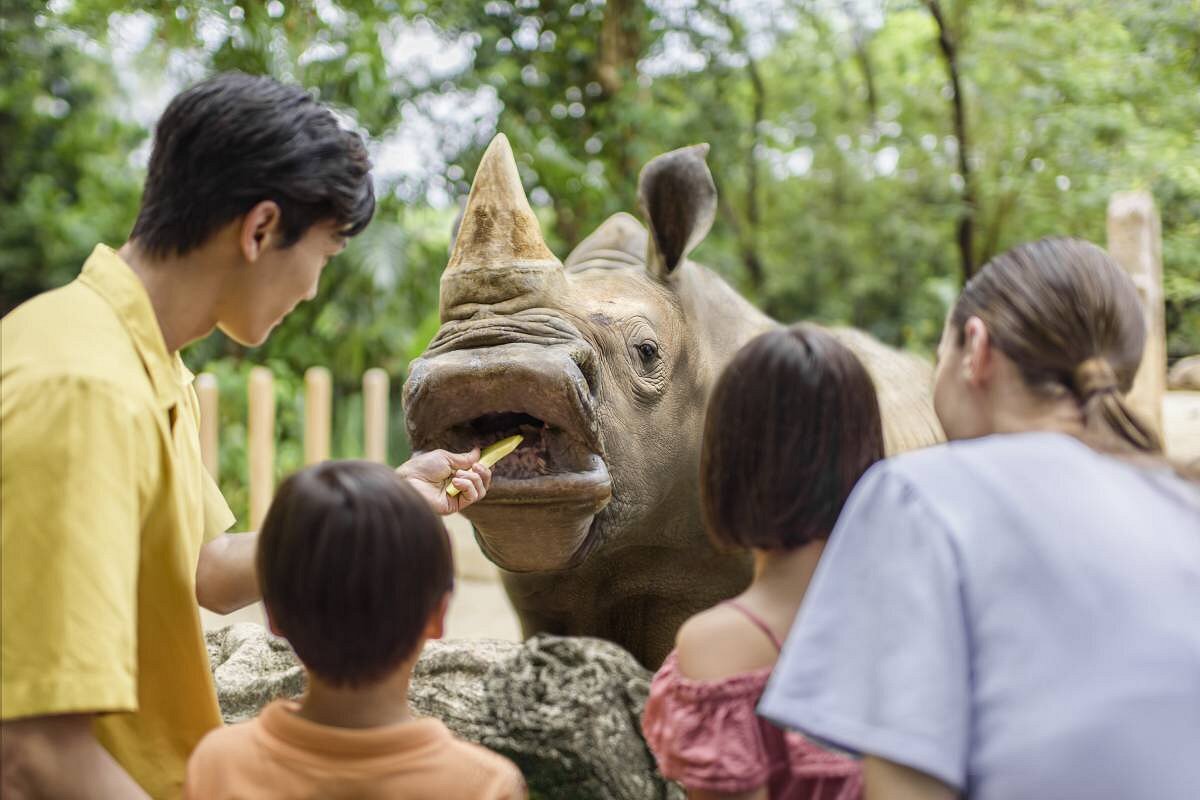 Singapore Zoo
Housed within Mandai Wildlife Reserve, Singapore Zoo is a world-class attraction for experiential learning. Covering a massive 26-hectares, this award-winning zoo is famous for its wonderful naturalistic activities and opportunities to experience the wonders of wildlife. They host 4,2000 animals from 300 species with 34% of those threatened or endangered by extinction. 
There are opportunities to feed the animals, animal shows, signature tours, zookeeper talks and much more available to stimulate your child's love of nature, while the knowledge they can pick up is also incredible for their development. 
This is also an opportunity to support important conservation work and to instill how important the animal world is to your children. Singapore zoo is also active in national and regional conservation projects, Singapore Zoo is also one of the country's designated centres for rescued wildlife.
For more information: 
https://www.mandai.com/en/singapore-zoo.html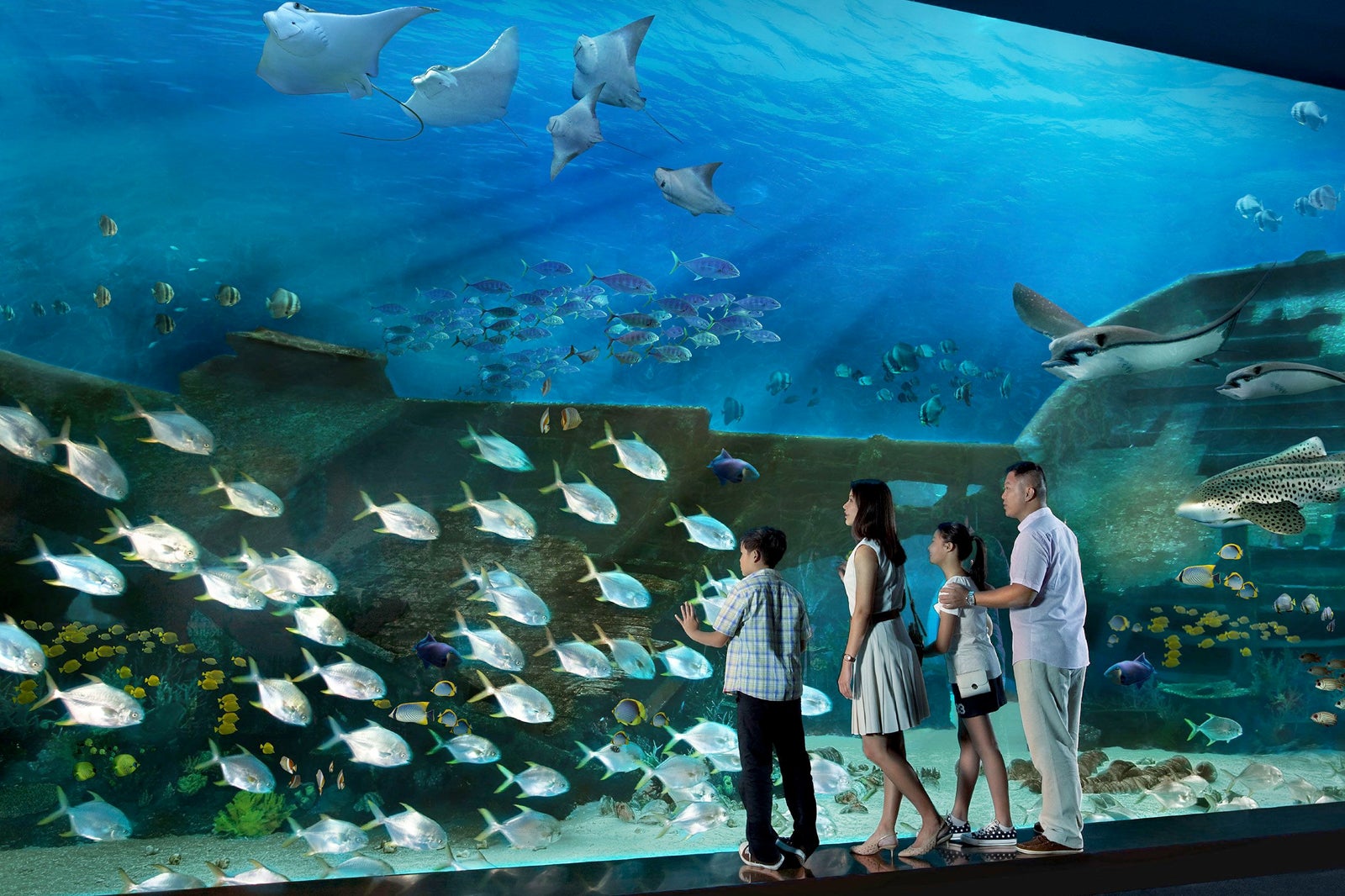 S.E.A. Aquarium 
MORE ANIMAL FUN! It's time to visit and explore the marine realm of S.E.A. Aquarium, home to more than 100,000 marine animals of over 1,000 species, across 45 different habitats, each one as fascinating as the next.
This is a wonderful activity for kids, especially when the weather is too hot outside. It allows them to explore their love of sea creatures while interacting with other children and exploring the different exhibits covering everything from sharks to stingrays. 
Check out the S.E.A Fun Academy, the aquarium's series of engaging activities for children from preschool to primary school to learn all about marine animals and ocean conservation.
For more information: